Well, I started the year on a very horrid low note with the very real threat of cancer hanging over my head for the third time; major, major complications during surgery and post operatively, what should have been a simple overnight keyhole op & 1 weeks recovery turned into major surgery, being stuck in hospital for 8 days -then 5 months recovery. During all that drama the Council decided they were going to rezone my house from Low Density (R2) to Public Recreation (RE1) and placed it under an acquisition order under their LEP (Local Environment Plan) for 2013; they also wanted to put in a through road (I live in a cul-de-sac amid two others and two no through roads) at the bottom of the cul-de-sac.
Panic station amongst all the locals - there were a over 800 homes that would be affected if the plan went through intact - and so we all went into protest mode.
After months of protests and submissions the Council have today,Nov 30th, released a revised LEP and .... joy oh bliss .... they have decided against rezoning my street
at this stage
nor are they going to put in the through-road.
In their 2036 Masterplan they have earmarked the street for Public Recreation but that was drawn up in 2012 and I am guessing they will issue a revised one or else leave it to show their ultimate goal.
There were a total of 488 properties in the area that were to be rezoned for Public Recreation but that is now down to 93; while a total of 64 were for roads and now it is just 1. This will be a big win for the locals if this new plan is adopted.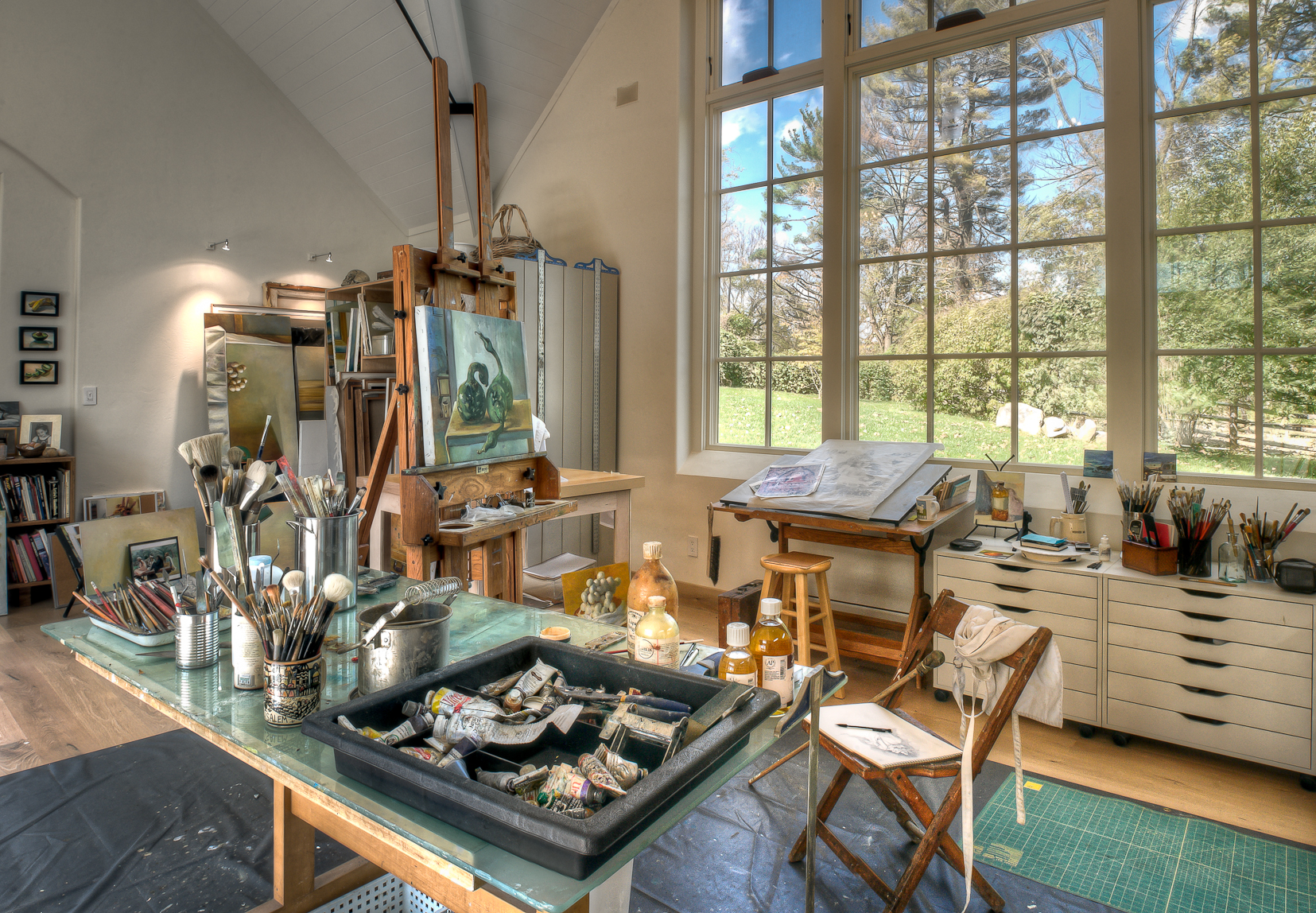 Mind you this is just a stay of execution but at least it means if I want to move I can sell on the open market or I can stay here in the knowledge that my house isn't going to be knocked down in the next few years. I should be safe for at least the next five years.
I will have to now seriously think about whether I will sell & look for something else - or stay and hope that in 5 years they (the Council) have a change of ideas or a change of members.
Of course all I have to do is win first prize in the Lotto then I don;t have to worry and I can build myself something special, somewhere nice with a great big Art Studio like this beauty......
...... or find some rich sugar daddy who loves older BBWs ...... and let him build it for me.
Any multi billionaires reading this who wants to donate their money to a quirky crazed older artist (only 48 shades of grey though) please drop me an email - all offers seriously considered ...... ROTFL!!!
Meet up with some of the local ladies in the Facebook, Photo-a-day group for a Christmas lunch. It is amazing really, the group is worldwide and has over 10,000 member; yet there are over 100 who live in Greater Sydney. Pretty high percentage if you think about it; and if you were to spread it to NSW the number is very high.
UPDATE - Council meeting tonight (9 Dec) it is open to everyone in the Blacktown Council area. Their intention is to vote on the new changes but they are giving two hours prior to residents to speak. Our street will be going and I have written our speech/submission for another resident to read.
All we can do is hope for the best; a 5 year reprieve at this stage would be much better. Then we can regroup and fight when the next plan comes out if we are impacted again. Will let you know the results of the meeting.
THE MEETING
The Liberal and Independant counsellors wanted to defer voting AGAIN but the Labour members said the public had the right to get this over and done with, one way or another.
Labour put forward a motion slashing another 66 homes from the aquistion list plus a couple of other issues.
Headed debate between both sides of the Councillors, with the Residents making it very plain what we wanted from them. Labour Councillors once again put forward the amendment to the revised plan asking for a vote on it; finally the motion was put to the floor and passed with a majority of one (not a big one but we got through).
Then came the final vote and it was PASSED!!!! The Council Chambers erupted as that final motion was passed including slashing another 66 houses from the acquisition list!
So happy with the results. I came home with a thick document of over 1000 pages and have gone through it carefully. They have given two maps that show my area, a 5 year one and along term and in both there are no changes earmarked although it does look like the houses in my area (including mine) have been marked to be rezoned at some point as Medium Density (R3) which doesn't worry me as much because I would still be allowed to sell on the open market if I ever decided to move.
Just shows you what people power can do; I think the council was amazed by the level of protest against their stupid rezoning changes. So from over 800 houses needed by council I think the figure is now around 100. That 488 needed for parks is now down to 27.
As aside note - the Council admitted that there are still homes required for RE1 in the 1988 BLEP that have not been purchased because Council does not have the money. One Councillor, who was against the revisions, actually admitted that there was no way Council could pay for the houses under acquisition in this 2013 LEP so why the hell bother put us through all that stress?