Add caption
The weather is finally changing and getting cooler, especially at night. Looks like our 30 and 40 plus days are packed away until next summer and instead we have lovely mild temps.
I know it is cooler because I have dragged out my knitting needles and sorted through my wool stash (ssshhhh .... also bought some more) to make some goodies for my grand kids.
Starting off with a jumper for oldest grand daughter (3.5yrs) who is very very tall for her age and into size 5 or 6 ... lol. I had my computer on, ipod music blasting out and was knitting then decided to make a coffee. Came back in and discovered Mr Spot had decided to to a row or two. Fortunately he tackle the ball rather than the actual knitting so it was just a matter of untangling and extricating him from the mess .... lol.
I mentioned on Facebook recently that I have to admit to a brush addiction. I realised this when I ordered some acrylic paint for the Hibiscus painting and added a few brushes to the order. When they arrived I quickly realised that they brought my total of water colour brushes to over 300 ....
I wasn't game enough to count my oil brushes and add them to the total ..... lol
These are my 'working' brushes - each container holds around 60-70 brushes. As you can see they are all shapes and sizes ... the ones with the plastic covers still on them are my Kolinsky brushes that I treat like gold.
Then in a drawer I have the remainder which are mainly replacement ones or some really specialised shapes that I don't use on a regular basis.
So yes I am a brush addict ..... lol.
Another change of hair colour; gone is the rainbow, although I was tempted to have it redone; instead I went for a base colour of light blondy mushroom and then bright candy pink streaks through it. Maybe I should start a poll for my next colour .... rotfl.
Went for a drive last week to search out some ideas for painting. Decided to go to
Mt Annan Botanical gardens
- was a lovely place but I think it would be better in spring when there are more plants in flower.
Still I took about 30 photographs. There are some lovely spots in the area, great for picnics - there are covered tables and gas BBQs scattered all through the park (and very very clean toilets...) so it would be a great place to relax with family.
There were still some lovely plants in flower at the moment like this flame tree, and the Banksia were in full colour. I love the colours in the banksia; the one shown is a lovely ochre colour with soft cream tips and it is a prostrate form with lots of heads on it; probably only reaching 1/2 metre in height.
There was even a bed of lovely Sturts Desert Pea.
It would be beautiful in July/August as the wattles would be in flower; might have to take a trip then to get some photographs.
I think a trip to
Mt Tomah Gardens
is next on the list; remember I almost made it there last month except the weather changed. This time I will plan ahead and check the forecast. This time of the year would be great as the trees are in their autumn shades. Should be able to get some great leaf photos.
So jealous - my handsome grandson is off to America for a few weeks with his Mum and maternal grandfather ... wish I could stow away but I doubt there is a bag big enough ... lol. I am sure he is going to have a wonderful time, I know his grand dad has some great things planned that will remain forever in his memory. I know he is off to Disneyland, not sure which one and then a few surprise places.
I can't believe that he will be 11 this year ... I can remember when he was born and we were all told the terrible news that he had a serious heart defect, including Tetralogy of Fallot, that would require surgeries.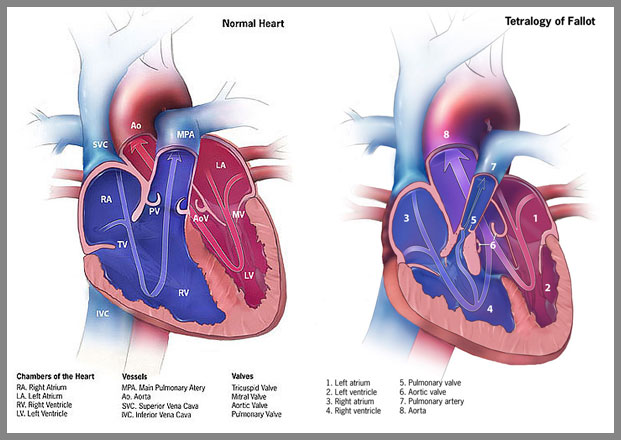 He was given a shunt between his Aorta and pulmonary arteries when he was 2 months old as a 'stop gap' until correctly surgery could be done. This would mean that the blood and oxygen would flow to the correct side of his lungs.
Tetralogy of Fallot includes 4 defects within the heart structures:
Ventricular septal defect (hole between the right and left ventricles)
Narrowing of the pulmonic outflow tract (tube that connects the heart and the lungs)
An aorta (tube that carries oxygenated blood to the body) that arises from both centrioles, rather then exclusively from the left ventricle
A thickened muscular wall of the right ventricle ( right ventricular hypertrophy).
Thank goodness that is all behind us and he has grown to be a handsome young man - and a very strong one as you can see!
So have a wonderful time in America and enjoy every minute!!
On the last book of the Harry Potter saga (rereading them for the 14th time lol) and starting to think about what to read next. I have a few thousand (more like 25,000 - 30,000) ebooks on my computer; I generally load about 200 onto my tablet at a time although I am reading the HP books in hard back. My problem is deciding which to read, that was why I fell back onto HP. I had recently reread all the Pern books of Anne McCaffrey which sort of led me to Harry.
Some of my favourite authors have books due out soon - I have pre-ordered Dan Brown's new book so it might be a good idea to reread the two that would come before, Angels and Demons and The DaVinci Code.
Matthew Reilly's next book is due out in November - it is called Tournament and a departure from his usual novels, it is set in 1546. He is also working on another novel - to quote from his Facebook page -
"It's not a historical novel like The Tournament and it's not a sequel to any of my existing series. ...... I may - no promises here - get it out in 2014.
"
James Rollins next novel is due out in June - The Eye of God; I have Kathy Reich's latest - Bones are Forever - to read but haven't read her one before so will wait till I do.
Been going through all my ebooks trying to decide which one to read and I am no closer to a decision. I need to select something soon because Harry won't last much longer ....lol!