Starting to feel almost normal, well normal for me, after my surgery. Can't believe how long it has taken and the couple of complications post surgery haven't helped. Still I guess when you get a lump over 2.5kgs (5.5lbs) removed you have to expect a long recovery at my age....lol; at least there was nothing nasty lurking in it.
Took myself up to Bilpin yesterday and a couple of other places up the Mountains, that's probably the longest drive I have done since I went into hospital and I feel okay today.
Called into the Fruit Bowl to buy some apples; didn't pick them off the tree this year as at the moment I am only allowed to pick up 10kgs - and, of course, I had to drop into my favourite place in Bilpin - Pie in the Sky ... got a curry pie, a vegetable pie and some mouthwatering fresh fudge.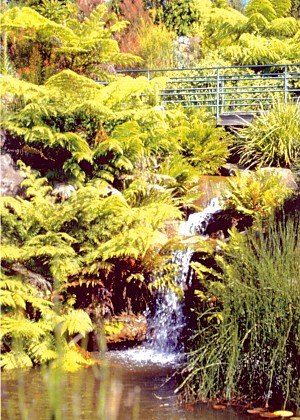 I was heading for Mt Tomah Botanical Gardens but it came over very overcast and a few spits on the windscreen so I turned around and came back home. The road isn't the best and it has some very winding parts going up and down the mountain; some of the turns are signposted 25kph and there are signs everywhere saying the road is slippery.
Plus there were road crews all along Bells Line of Road and every few kms I had to stop and wait as there was only one way traffic. So I will save my Mt Tomah trip for another day when I am assured of fine weather (and hope the road work has finished).
I love the drive along Bells Line of Road; the scenery is breathtaking in places; if anyone ever visits Sydney and they have a day to spare it is worth the trip. You can actually make a round trip and go through to Lithgow then come down through Katoomba and the Great Western Highway.
No the bike isn't mine .... lol
Let me welcome some new regular readers - one from Mountain View, California and the other from Blacktown (probably live in the next street ...lol). Drop a line in the comment section or in an email and say HI.
Haven't bothered at all with the dating scene since last year and don't think I will; figured if I haven't met anyone yet I probably have left it too late .... lol.
Anyway strangely I had a man contact me through Facebook, he said he lived in Sydney and wondered if we could chat and see what we had in common. He sent pictures and seemed a very attractive man in his mid 50s so I said okay but was suspicious.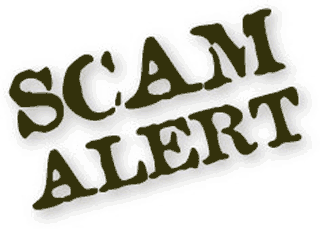 His next email was very effusive and that immediately rang alarm bells so I asked where in Sydney he lived. His reply "the Sydney suburb of Goulburn" ..... lol.
Now I would imagine any reader from Sydney would be rolling on the ground in laughter at this point. For my overseas readers, Goulburn is nowhere near Sydney, in fact it is much closer to Canberra than Sydney.
As you can see by the map there is no way you would call Goulburn a Sydney suburb!
I decided to play along and see if I could find out what his scam trick would be so I replied that Goulburn was a little far to be classed as a Sydney suburb and he replied that it wasn't that much of a drive. I did a little checking and discovered his ISP was from Pennsylvannia and when I asked how that came to be. He gave me some weird excuse then continued on with the flowery emails professing love & mentioned he was having a few financial problems and so I said 'let's me up this weekend. I will drive part way and we can meet up at Mittagong' ..... guess what? That was 3 weeks ago and he hasn't replied ..... lmao!! I am still laughing.
For goodness sake just because I am 63 doesn't mean I came down in the last shower! I know my way around a computer and I definitely know how to figure out a scammer!
I can't imagine that an extremely attractive man would be contacting a woman in her 60s unless he was -
a) a scammer or
b) wanted someone to warm his bed when he wasn't out with a young hottie ..... lol.
Plus I would be 90% sure that the photograph was a fake.
No wonder I just couldn't be bothered with dating any more when 95% of the people who contact me are scammers from the US or Ghana .... lol.
At least I don't have to worry about impressing anyone any more; by not bothering to try and meet someone I can wander round the house in my daggy paint stained gear, eat when I like and sleep when I feel like it - oh and have crazy coloured hair ...... rotfl.
This painting will be going up for auction to help raise some funds for the
Hervey Bay Animal Refuge
. Will keep you posted on when in case you would like to help.
It is watercolour - 27cm x 39.5cm (10.5" x 15.5")