Well, I started the year on a very horrid low note with the very real threat of cancer hanging over my head for the third time, major complications from surgery that should have been a breeze - got through all that then the Council decided they were going to rezone my house as Public Recreation and place it under acquisition.
Panic station amongst all the locals - there were a over 800 homes that would be affected if the plan went through intact - and so we all went into protest mode.
After months of protests and submissions the Council have today released a revised LEP (local environment plan) and .... joy oh bliss .... they have decided against rezoning my street
at this stage
nor are they gloing to put in the through-road.
In their 2036 Masterplan they have earmarked the street for Public Recreation but that was drawn up in 2012 and I am guessing they will issue a revised one or else leave it to show their ultimate goal.
There were a total of 408 properties in the area that were to be rezoned for Public Recreation but that is now down to 93; while a total of 64 were for roads and now it is just 1. This will be a big win for the locals if this new plan is adopted.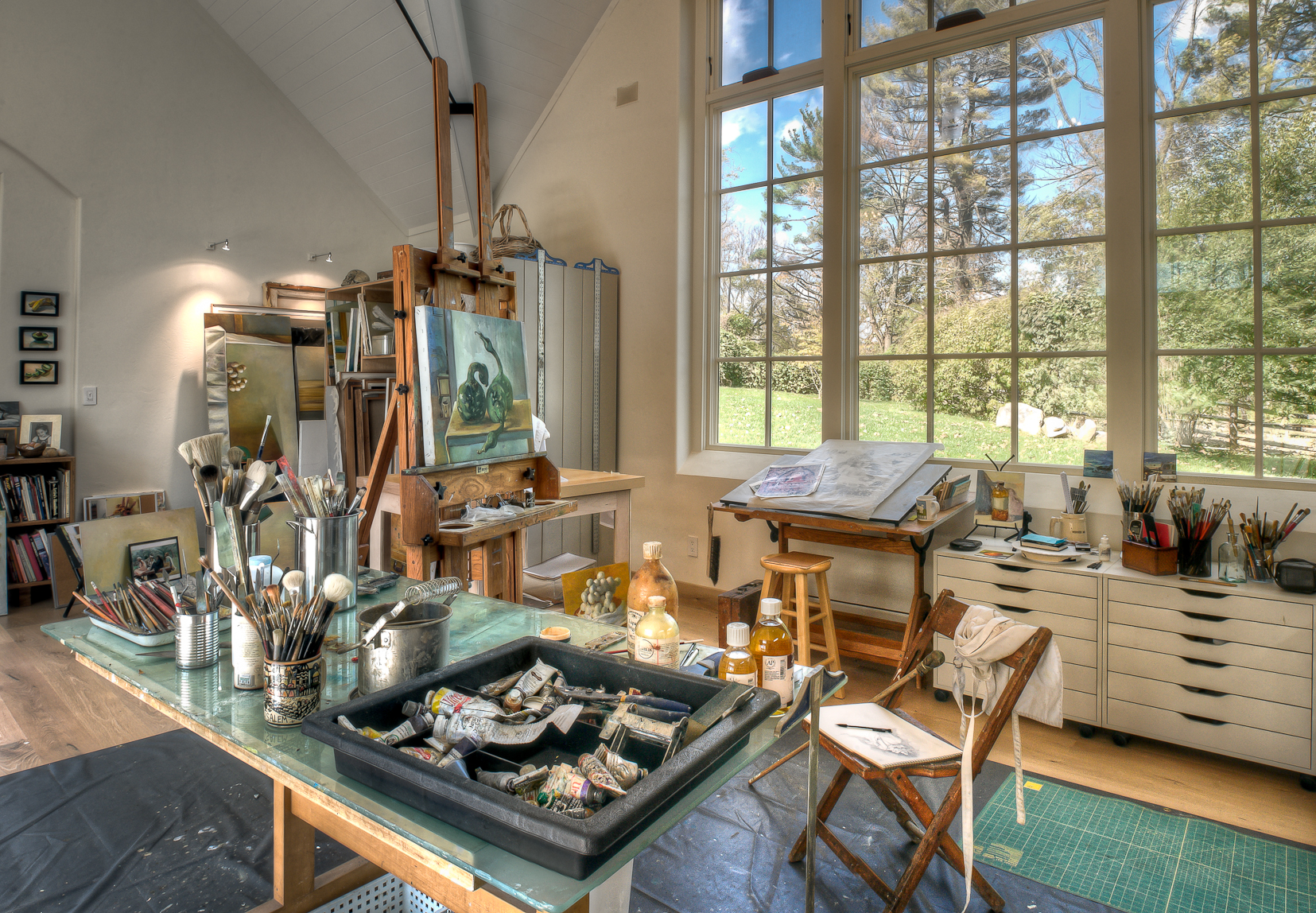 Mind you this is just a stay of execution but at least it means if I want to move I can sell on the open market or I can stay here in the knowledge that my house isn't going to be knocked down in the next few years. I should be safe for at least the next five years.
I will have to now seriously think about whether I will sell & look for something else - or stay and hope that in 5 years they (the Council) have a change of ideas or a change of members.
Of course all I have to do is win first prize in the Lotto then I don;t have to worry and I can build myself something special, somewhere nice with a great big Art Studio like this beauty......
...... or find some rich sugar daddy who loves older BBWs ...... and let him build it for me.
Any multi billionaires reading this who wants to donate their money to a quirky crazed older artist (only 48 shades of grey though) please drop me an email - all offers seriously considered ...... ROTFL!!!